Business
Why Website Design and Development Services are Significant for your Business
Wed, 08.12.2021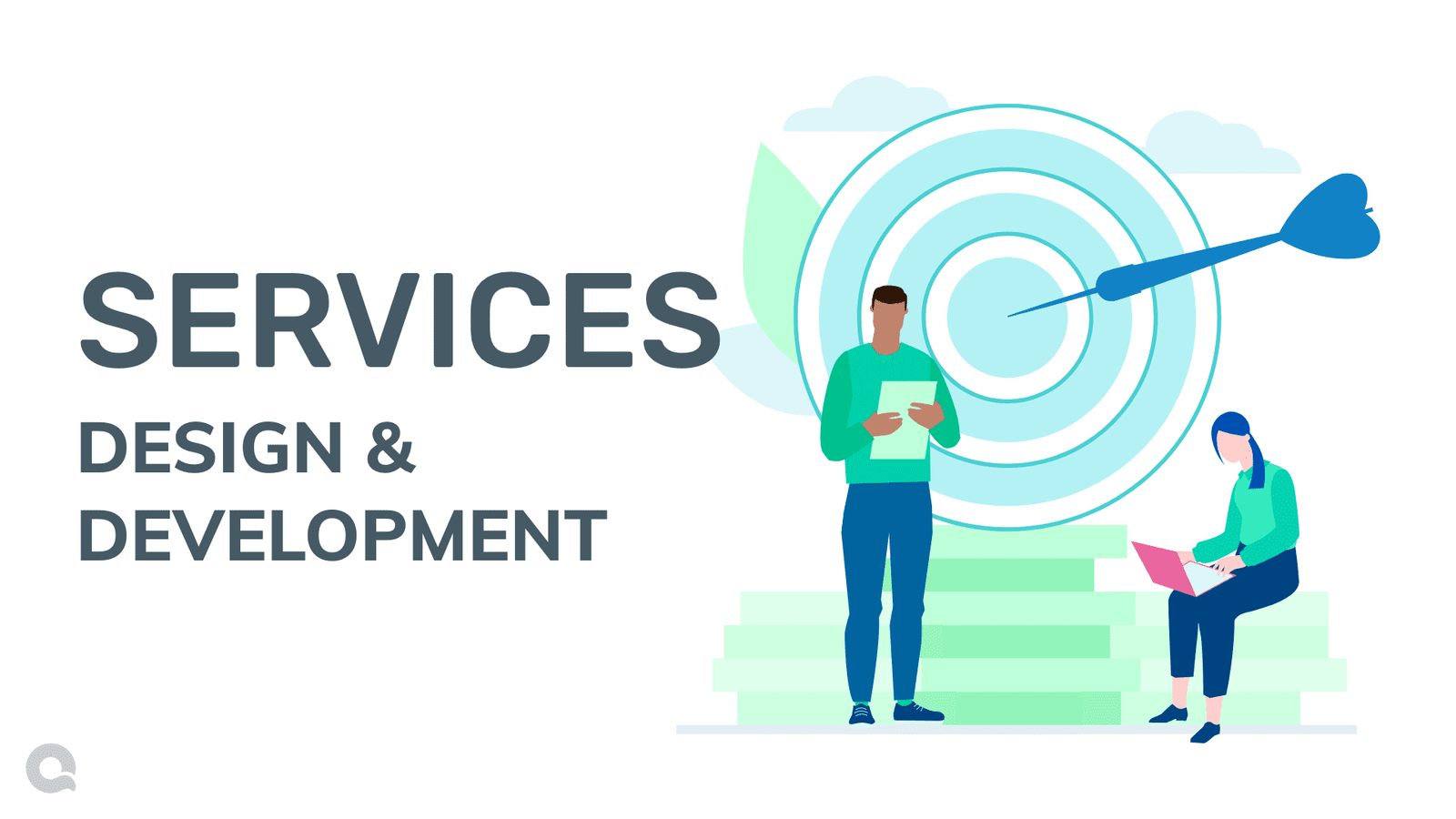 Currently, with all the technology progressions, it is straightforward for companies to miss out on the advanced business openings without an updated website portal. With technology enhancements, even the website design and development services have altered the way of converting business opportunities.
Try to ponder how tough a job it is for a company with no or sluggish website to succeed compared to the one with a precise website. So, in today's setting, it is nearly impossible to run a business without a professional web portal and here comes an advanced level of website design and development services.
Let us look at and explore six reasons why website design & development services are significant.
It defines the initial impression.
When your targeted audience explores your site, it offers them their initial impression of your business, and they will evaluate your business and operations within seconds. So, you have to make a constructive influence on your audience swiftly.
If your site looks unpleasant or out-of-date, your audience will instantly leave your website. And you will miss out on inquiries to a competitor's website.
Quality website design services offered by a website development company are vital as enhanced design impacts how your prospect distinguishes your company brand. The imprint you make on them can get them to stay on your website pages and explore your services or leave your website page, switching to a competitor.
A website design company with good web design assists you keep your inquiries and leads right on your website pages.
Empower business with marketing and advertising
For businesses, having their products and services on their website portal is essential in realising success. The marketing strategies and tactics primarily use the website as an effective and handy tool in selling the company offerings. Matched to conventional marketing and advertising channels like primary media and billboards, website design and development services are pocket-friendly.
Even SEO activities and paid digital marketing use the website as an online platform to generate business inquiries and leads. Also, the webmaster can post and access special offers on the web portal for more sales opportunities.
Grippingly, it is simpler to update incredible discounts and offers on the web portal. So, there is no downtime in the making of conventional advertisements to be placed up. The same scenario applies when the organisation wishes to pull down a website article compared to a traditional ad.
Also, through SEO, the company can very well know where to place more weight on business results. This is because the website analytics setting offered by a website design company readily provides insights into the performance of digital marketing and advertising campaigns.
Reach out to more customer base
One of the essential objectives of building an enterprise company is to mature in terms of client base. There are numerous approaches to realise this, but each has a diverse range of outcomes. When it comes to web development or website design services, some significant indicators and milestones are recognised.
The foremost one is that it puts the company brand name across the industry and marketplaces. In essence, when the website is accessible online, then the company is on a worldwide platform. This comprehends that the little-known company can be easily searched and offer products or services to the distant clientele.
These online services help to trim down the distance for the clients and end-customers to access the goings-on. Even the end-consumer can quickly buy or place the order of the product on the web portal. Additionally, the company remains well connected with domestic clients.
Boosts sales, profitability and revenue
Business success is directly attached to the sales numbers made in a planned period. Building a website can effectively benefit a company to entice more sales opportunities. As per Statista, e-commerce activities are anticipated to grow from $84 billion in 2021 to $200 billion by 2027. This points to sales on eCommerce websites that are appealing to more users.
These days, more business owners and professionals are rushing to enable all their transactions on digital platforms. This is for the reason that they have marked the profitability to take advantage of online sales. The boost in sales and revenue goes hand in hand with the increasing number of clients.
To further enhance the sales, web admins are stimulated to enable updates. It is by updates and upgrades that the web portal functionalities are improved. Besides, it displays to the clients that the company is devoted to providing better services and insights.
Another approach to augment sales is by leveraging websites for media promotions. Here, you get to build the required attraction amongst the targeted users, and this leads to more business development opportunities. In addition, this gives users and loyal customers the imprint that they can buy reasonably priced products from the company. So, all promotional activities on the website add worth to the business in diverse ways.
Make clients loyal to your business.
As the company seeks to spread its arms and enlarge, it is essential to have a more loyal client base. Nonetheless, this can be an unnerving task, mainly when the company uses meagre tactics to realise this. It is at this point that new development and design of the site assists.
The analytics and critical metrics salvaged from the website portal allows web admins to track the user activities. Here, it is probable to spot the clients that have endlessly backed the company brand. After analysing them, the business owner can use innovative approaches to hold these loyal clients further.
One pioneering possibility is gratifying loyal customers with rewards and gift vouchers, and this will certainly give them more motives to buy products or services from your company. Please recollect that the business makes sure no loyal customer is left unattainable by the website portal.
Enhance user interactions and engagement
Conservatively, an enterprise was hosted in an offline structure. However, things have transformed as most services have gone online. So, for this reason, business owners are stimulated to build splendid websites.
With eCommerce portals, it is pretty straightforward to sustain a good rapport with the consumers. So, you can engage with them and offer essential responses to the questions asked. Moreover, there is no restraint on the time of action. By automating the services on the web portal, clients are assured of 24/7 services.
Moving Forward
A supplementary approach to looking at this is that a website can notify and update clients with essential insights. As your company enables social media promotions, the website service pages and blog links are leveraged there too. All in all, these awareness programs, marketing campaigns and promotional tactics can be facilitated through the website.
Once you recognise a specific website development company you can count on to realise your set objectives, which makes your job more straightforward. And you can well concentrate on what you do the best.
At QalbIT, we are a leading website design & development, eCommerce development solutions and custom application development company. Let's get in touch, and we can make your upcoming projects successful.
FAQs
Frequently asked questions
Why is website design and development even essential for startup businesses?
The targeted customers want to work with service providers that can showcase their success and make it simple to find what services they are exploring. Your website design is the appealing component, and even as a startup business, your audience wants to explore your work and decide if you have what they require through your site.
How does website design and development set the impression for customer service?
Customers can judge how you will work with them by exploring your website. Your design gives them a perception as to how you sight your audience. If you ignore your website's design, your prospects will know that you won't put extensive efforts into assisting them.