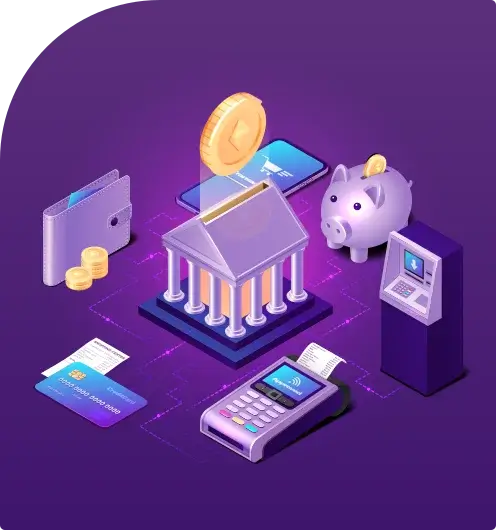 Who we are
The One-Stop Shop for All Your Fintech and Banking Needs.
Looking to take your financial institution to the next level with digital first banking and fintech solutions? Look no further than QalbIT Infotech, the professional firm that can revolutionize the way your customers carry out transactions. With our highly secure web application and website, your customers can access their accounts and carry out transactions with ease and speed.
At QalbIT Infotech, we offer a wide range of digital first banking and financial solutions to fit your needs and budget. Our team of experts can help you implement Payment gateway and other breakthrough technologies that can transform the business-consumer digital relationship. With our commitment to security and customer support, you can trust us to help you provide a cutting-edge fintech experience for your customers.
Choose QalbIT Infotech for your digital first banking and fintech needs and see the difference we can make for your financial institution
Looking To Bring Your Financial Institution Up To Speed With The Latest Fintech Innovations?
Look no further than QalbIT Infotech, your one-stop solution for web applications and websites that can take your banking sector to new heights. Our highly secure platform ensures uncompromising security for all transactions, while our expert team can help you integrate cutting-edge technologies such as Payment gateway Integration. With QalbIT Infotech, you can offer your users 24/7 access to all banking functions and stay ahead of the game in the fast-moving world of fintech. Join the revolution today and see what QalbIT Infotech can do for you.
Payment gateway Integration
POS Web Apps
Digital Wallet web Apps
Web Apps for Finance Firms
Corporate Banking Web Apps
Estimate Project
Estimate your project for free in
24h
Let's Talk about your needs.
Let's Talk about your needs.
Fill contact form or send us an email and tell us about your project idea and concept.
We can discuss your idea, concepts and needs to decide on the platform and features.
Receive time & cost estimation
03
We prepare an estimation with a split for each feature and platform.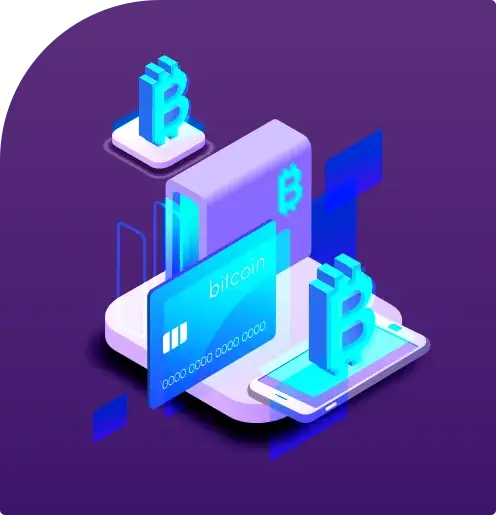 COMMON FEATURES
Banking Web Apps
With a smooth and cutting-edge banking Web application for the corporate sector that has alluring features and a visually appealing UI, we are here to provide a helping hand to the rapidly changing corporate world.
Account Management
Investment Management
Bill Payment
Security
Transfer Funds
Customer Support
Mobile Banking
Financial Planning
Card Management
Alerts & Notifications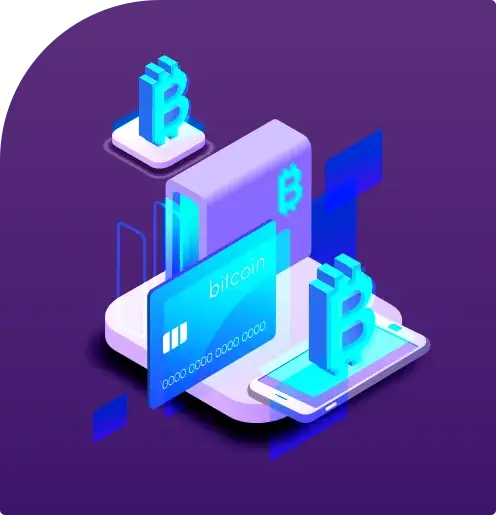 Finance Web Apps
Introducing our cutting-edge financial web app, designed to streamline fiscal planning and management for businesses. Our team's expertise in the financial industry has enabled us to create an intuitive and powerful platform that helps you make informed financial decisions and achieve your goals.
Stocks Market Report
market display
Management of Invoices
Items & Services
Internet Stock Exchange
News
Analytics and Reports
Services and Goods
Financial Preparation
In-depth Customization Setting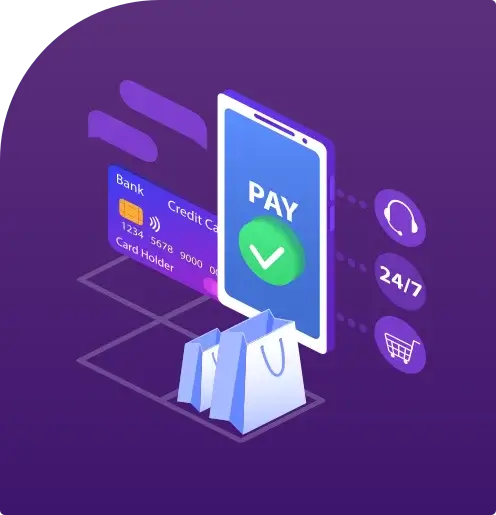 Payment Gateway
Our advanced payment gateway web application offers seamless payment processing and unparalleled security features for your e-commerce business. Experience hassle-free transactions and take your business to the next level with us.
Secure Payment Processing
Real-Time Reporting
Multiple Payment Options
Robust API
Multi-Currency Support
Customer Support
Fraud Detection and Prevention
Subscription Billing
Customizable Checkout Experience
Integration with Third-Party Platforms FAQs on Web Development Technologies
What are the advantages of outsourcing web development?
The significant benefits of outsourcing your web development project are:
Lower development and implementation costs
Flexibility to work in diverse time-zones
Access to skilled developers
Compact development times
Guaranteed quality services
Use of advanced technology
Enhanced understanding of diverse platforms
How long does it take to develop a quality website or web application?
Computation of how long it takes to build a quality website or web app will rely on many factors such as the development platform, the intricacy of the design, skill levels of involved programmers, must-have features, QA, testing, and many more. Connect with us regarding your project requirements to know the projected time.
How much does a web application development cost?
The cost of web app development relies on several factors like the development platform, project groupings, project complication, experience of developers, and needed project functionalities in your web application or website portal. Connect with us regarding your project requirements to get the development cost.
How to select the best web application development company?
You should check the following information and related insights on:
Work Portfolio
Client References
Developed application types
Experience in the industry
Technology Support
What are the diverse web development services?
There are three categories of web development services: front-end development for developing the precise user interface, backend development for the code to operate all web operations, and full stack development, which can deal with all facets of web development solutions.
Get in touch with us for web development
How can we help you?