Agency
How to Find the Perfect Product Development Company
Sat, 11.12.2021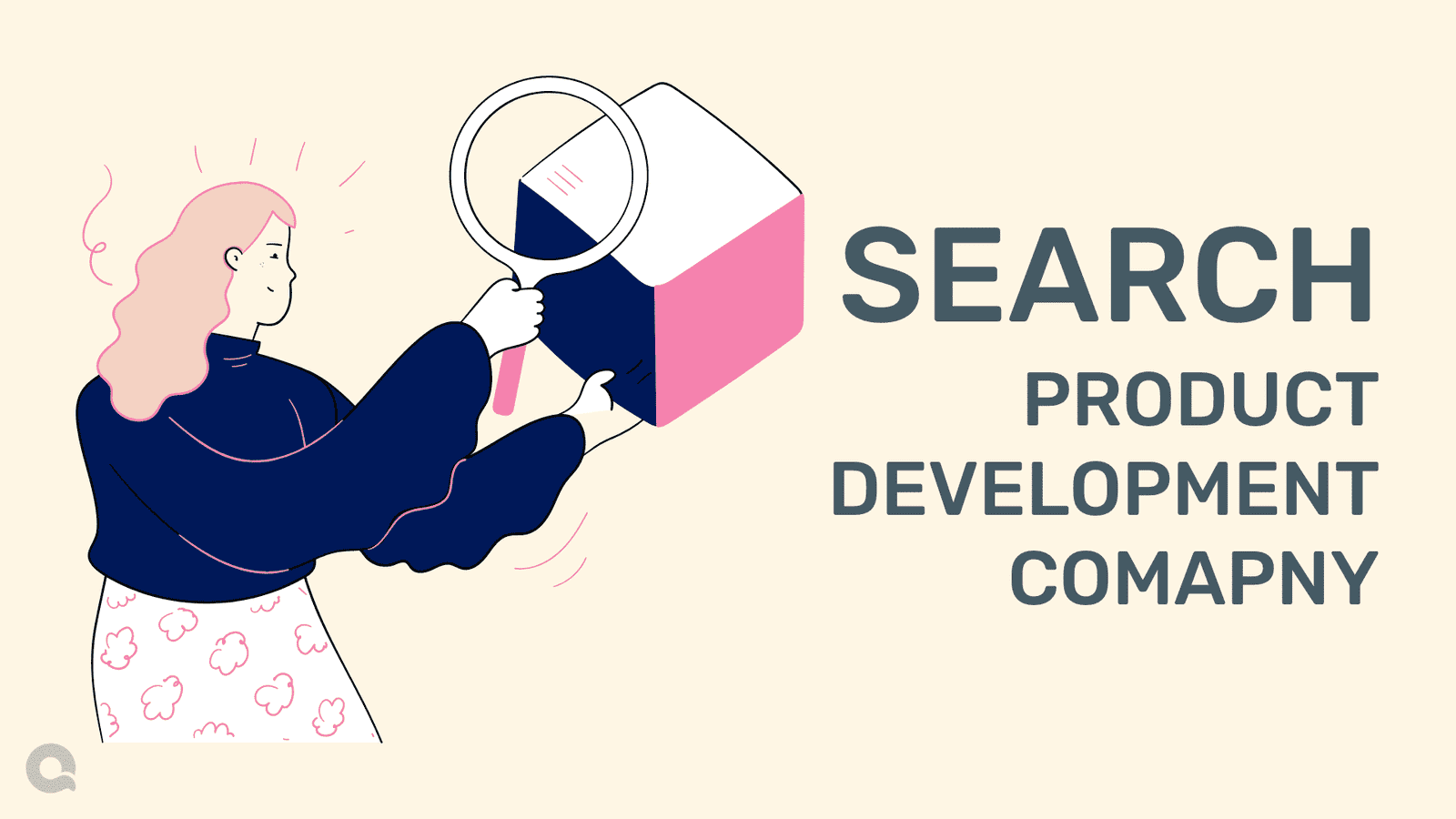 As a business founder, technology leader, or having other unique skill sets, you will have to hire specialist developers as your company grows and requires delegation. Today, you can do that straightforwardly by hiring a specialised, perfect, and best product development company.
Still, you cannot merely hire anyone to enable your product and service development solutions. After all, the product and services will be the core; you cannot go erroneous with it.
Technology partnerships are a significant differentiator in an advancing digital world where all companies flourish to reinforce their product development and reachability.
Here is a precise guide to assist you in finding and finalising the best product development company for enabling your product and service development projects.
You must explore the following things before you decide and opt for product development services. The below steps will assist you in selecting the best technology partner, who is the most gainful, emphasising how you can estimate their talent and capabilities.
Step 1: Be Clear on what you Require from your Product Development Project
The foremost thing is to build the foundation of your product development requirements and the precise criteria to find a perfect partner. Here, you will require detailed Product Requirements Documents (PRD) and an explicit Request for Proposal (RFP) document to be filled for moving ahead.
a) Fill the Product Requirements Documents (PRD):
A PRD should have particulars about the challenges and issues you want to resolve. A solution block diagram, a comprehensive user journey, specific technical specifications, and the information of the technology stack that could be utilised for the project.
Remember one thing that everything other than the problem statement might alter when you hire a proficient and best product development company as your technology partner. Their job is to find a technology solution for making your product and service development project a success.
b) Fill the Request for Proposal Document (RFP):
An RFP document should summarise your organisation information, project demands, the anticipated timeline of the project with set milestones, the response time for submitting the document by the vendors, and their eligibility details.
Step 2: Check out Skills and Methodology of the Product Development Company
"How capable they are across product development services" and "What methodologies they utilise for product and service development" are inarguably the ultimate queries you must prerequisite to asking for finding the best product development company.
I recommend exploring the following questions when assessing the skills and methodologies.
To weigh their skill sets, try getting answers and addressing these:
Q1) What are their key proficiencies?
Q2) What are their benchmarked practices for programming?
Q3) Who would be the project team members?
Q4) Who will be the team lead?
Q5) How talented is the team?
Q6) Can they resolve complex parts of your product?
Q7) Can they provide consultation services?
Q8) How do they deal with challenging scenarios?
To check their methodologies, try getting answers and addressing these:
Q1) How do they express their work-related culture?
Q2) How do they work around project timelines and set deadlines?
Q3) How do they examine the product's value?
Q4) How do they regulate the product's quality and value?
Q5) What are their design and development procedures?
Q6) How do they communicate and engage with their clients?
Q7) Do they provide highly customised product development services?
You may have observed that not all the above queries can be anticipated by merely exploring a product development company. So, you should check their work portfolio, ask for current or previous client references to further evaluate them.
Step 3: Evaluate the Product Development Costing
When appraising an option's cost with its advantages, you may often identify that skill sets are directly linked with their pricing. The most accomplished one tends to be the costliest, and the least accomplished the least costly. Yet, this shouldn't be your benchmark, as you should measure their cost against applicable skill sets.
To have a summation, consider the below things and then evaluate the pricing:
Q1) Why are their costs extremely low? Is it concerned with the needed product's excellence, their capabilities or their experience levels?
Q2) If extremely high, why is their cost so much higher?
Q3) What is their status against their close competitors, and what are their unique abilities?
Q4) Do they offer a dedicated and personalised service explicitly to your project?
Q5) Ask for a tailored quote for your product and service development requirements?
Q6) Do they charge a fixed cost for product development services, or do they follow other pricing models?
Q7) Does their costing come with safe and trustworthy assurances like a best product development company would aspire and rightfully convey?
Step 4: Check out the Security, Consistency and Dependability of their Services
If you have an inimitable product concept, you should not share it without a suitable confidentiality contract and documented agreements in place. Most organisations sign an NDA (Non-Disclosure Agreement) document prior to discussing any idea or concept of superior value.
Furthermore, try to keep the below things in check when estimating how safe and consistent they are:
Q1) Are they financially steady and all-encompassing?
Q2) They are clear with the discussed Terms & Conditions?
Q3) Are they assuring a relationship and trying to build trust?
Q4) What sorts of after support and assistance do they provide?
Q5) Will they embrace themselves as answerable for any project failures?
Q6) Who will be the owner of the complete source code?
Q7) How vibrant and clear are their security policies with respect to your personal insights?
Step 5: Signing of the Product Development Contract
Bring all the precise stakeholders along with legal entities while on-boarding the project. Prepare an all-inclusive contract that possesses details and information on all objectives agreed upon through a proper procedure and documentation. If needed, prepare several versions of the contract as per the variance in the jurisdiction. Encompass with a steadfast token amount.
If it is of assistance and doesn't distress privacy, declare your engagement with the product development company on social media channels.
Step 6: Inquire for Long-term Maintenance and Technical Support
It can be a more straightforward procedure to pick the best product development company, which is organised for maintenance and support for some time period after product and service development.
However, there can be a probability that even after the precise testing, you may find some errors and bugs when the product is in wide-ranging utilisation. Therefore, you should inquire about this maintenance and technical support service included in the long-term contract, which will ensure timely guidance on product and service development even after the product sales.
Key Takeaways
Finally, there is no one standard or rule to guide you on how to find and choose the best product development company. However, the given steps should deliver the fundamental idea of the pre-hiring specification and may prove supportive in your seamless product and service development journey.
At QalbIT, we are the best product development company with comprehensive technology and advanced programming capabilities. If you want to hire us for our product development services dedicatedly, connect with us, and we will be pleased to begin a new project with your company.
FAQs
Frequently asked questions
How to assess and enhance product development procedures?
For accessing, you require to measure the actual size of the opportunity, keep some of the new ideas for later stages, find the market gaps, identify industry challenges, prepare a plan and enable the outsourced team to do a great job.
How your life should be after the product launch?
After launching a new product, the sales and delivery teams are the only professionals engaging with clients. Not only should there be a comprehensive plan as to how the product development team will back this new product, however, you should also have all-embracing training accessible for all the employees.