Business
Make your online selling portal for your business
Mon, 05.10.2020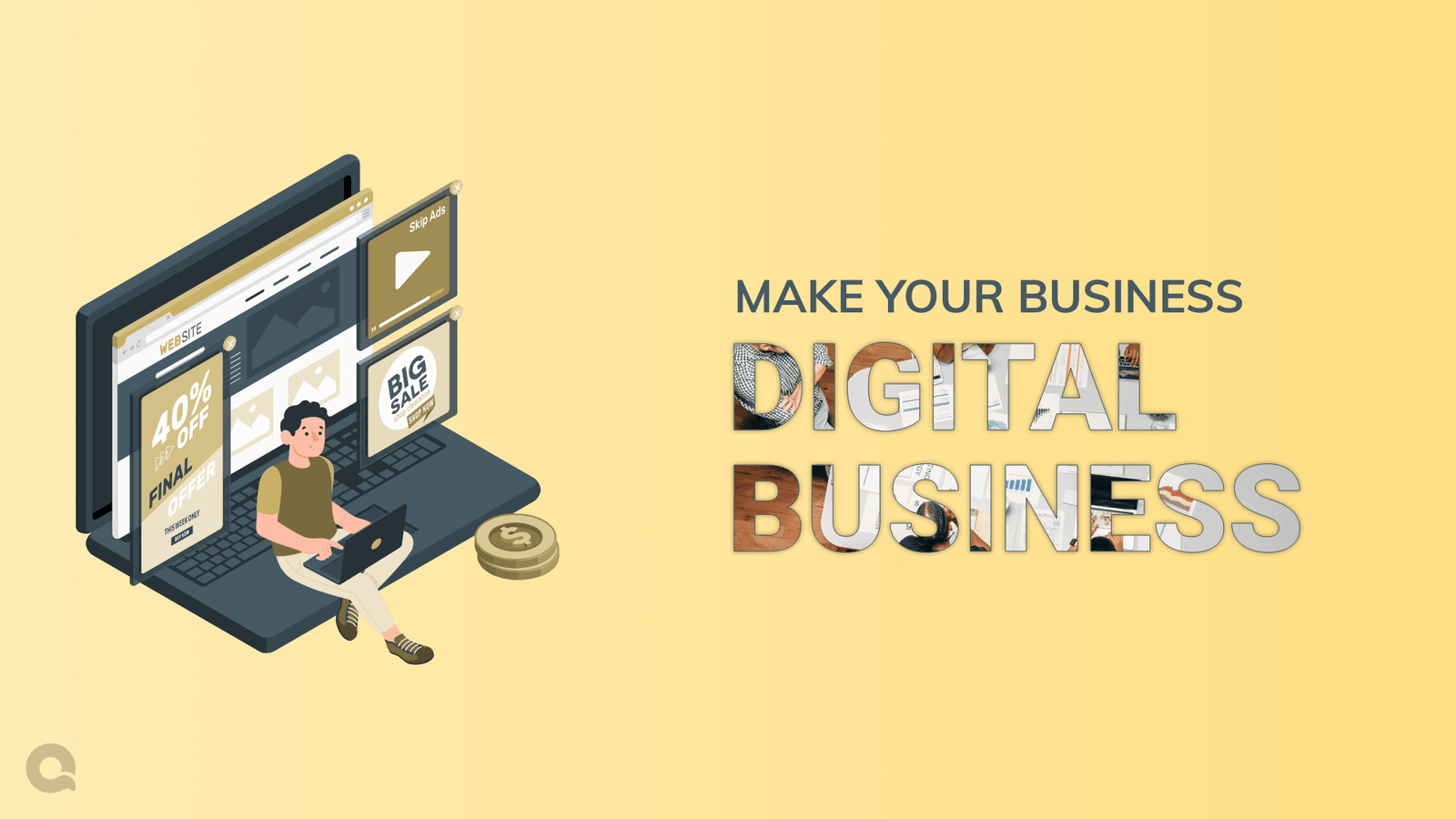 Importance of Online Presence
In this digital age, your business needs to have an online presence. An online platform, a social media page, or a combination of all these portals, your company will reap major online benefits. If your company does not conduct business online, customers still expect to see you online. If they do not see you there, you could be losing out on the opportunity to increase your customer base and get the word out about your business.
The physical location of any business will have limited opportunities as customers will visit according to their requirements and convenience. This will not let the company grow.
Online selling portals will allow retailers to better serve existing customers by making shopping easier for them. An online store can allow businesses to find new audiences that may never enter their physical location. Independent retailers, small businesses, and large corporations can all benefit from incorporating online selling portals into their business strategy.
Reasons why your business must opt online selling portals
1 – Increase your sales
Businesses have to bend over backward to keep increasing their profits. While you may have a loyal base of customers already, it can be hard to acquire new customers and keep them coming back. Providing your customers the convenience to order online and have products delivered straight to their doorstep gives them more reason to buy from you.
2 – Helps you to market your business better
The online selling portal also helps with other digital marketing methods. You can promote products on social media and even create videos and infographics to reach more people.
3 – Increases customer retention
Selling online boosts customer retention in various ways. Customers who become interested in your business can browse and get full information about your product or service range online. You can also enforce customer retention further by giving customers a reason to come back.
Many online selling stores allow customers to make accounts where they can collect points for customer rewards. Giving customers online rewards can inspire them to return to your business in the future.
4 – Saves your money
Making more sales helps boost your income, but cutting related costs can help increase your profit margins accordingly. In a way, selling online can help you cut down on costs in certain parts of your business to increase your profits even more.
5 – Helps you in your competition
Selling online also has its advantages when it comes to convincing customers you are the best in the industry. Your website is the source where it can inform customers about your sales, the quality of your products, and why they should buy from you. You can also show customer reviews, so people know they are buying from a reputable brand. Every business must opt for this option to sell online to get ahead of their competition.
Now let us concentrate on how to make your online selling portal for your business
By creating an organized approach to launching your online store, you will set up your store for long-term, scalable success.
1 – Your online store must look professional
If you want to have a viable online business, you need to focus on quality from the outset. You need to build a store that looks professional, attracts your target customer, and has the right calls to action to help them convert when they visit your site.
Online shoppers will decide if they trust and want to purchase from your website in about three to five seconds. That means you need to have a simple, trustworthy, and easy-to-use website. What you are selling and where a customer needs to go to find it should be crystal clear.
2 – Choose a genuine payment gateway
Payment gateways are how you collect money from your customers. Your online selling platform will recommend which gateways work bet with their system. E.g. – like Apple Pay and PayPal One-Touch.
3 – Shipping Integrations
Shipping is an important value proposition for your store. Shipping options depend heavily on your product, your business model, and your target audience.
Certain shipping tips must be kept in mind for your online selling portal – Start by researching your competition, Make your shipping policies are very straightforward, and lastly, offer multiple shipping options.
4 – Set up taxes properly
Setting up your taxes correctly from the beginning is a game-changer for your business. You need to do is speak with a tax professional. They will help you do things like attain your tax ID and understand your area's tax classes, rates, and structure. All of this can vary from location to location.
5 – Choose a domain name
Your domain name will be a way for potential customers to find you and then come back to buy more. So keep it simple. Your web address should speak about your brand/business and serve as an important marketing tool. Choosing a credible domain will instill confidence in customers and build customer loyalty.
6 – Analytics can measure your success
You need data and benchmarks to grow your business. Certain metrics like – Unique visitors, conversion rate, average revenue per customer can help you with your platform. This will surely provide you with valuable insights into what your customers are looking for.
Google Analytics can give you the following insights to help you expand and improve your business:
Get to know your target audience
Track where shoppers come from, where they go, and where they leave
Track how your visitors engage with your store
The ability to annotate your efforts
Analytics in general is a key element in helping you act on facts rather than assumptions about your customers and business.
Finally, you can launch your online selling portal
Selling online has huge advantages for any business. It makes you look professional while also helps you reach a much wider market. You can even start selling internationally. The key areas — site functionality, business basics, and analytics — creates the solid foundation you need to build out your online store. Looking for one?
FAQs
Frequently asked questions
How would I be able to begin selling on the web?
For bringing in cash autonomously, there are a ton of ways you can begin. You could find a new line of work, start a business, or considerably offer your abilities to be employed as a freelancer to bring in cash. Notwithstanding, to bring in cash economically and routinely, you want to bring in your cash work for you.
How would I be able to sell my stuff on the web?
Online business store manufacturers like Shopify and BigCommerce. WordPress with the WooCommerce Extension (controlled by Bluehost). Commercial centres like Amazon, Etsy and eBay. Web-based media destinations like Facebook.
Where would I be able to sell my stuff online for nothing?
Both the locales are accessible who take commission charges and are liberated from cost. There are destinations like Quikr, OLX, and the free site where you don't need to pay any charges to sell your items from these sources. You need to put your item in detail; that is it. What is more, there are players like Amazon, Flipkart, Snapdeal, Shupple, and so forth who take their bonus to sell your item from their destinations.
What is the best site to sell stuff locally?
You can offer your unwanted stuff to online purchasers pretty much anyplace on the planet. Sadly, when you include the delivery costs, it adds up. As may be obvious, the essential benefit of selling locally versus worldwide is setting aside cash.
Can I utilize my web-based store to sell via web-based media?
There are numerous online media stages you can use for your eCommerce business and acquire a benefit by offering your products to clients. As indicated by the pattern, the vast majority like to purchase anything through the web, and online media is best for promoting eCommerce business.