Business
10 Proven Tips on Selecting the Right Web Development Company
Thu, 02.12.2021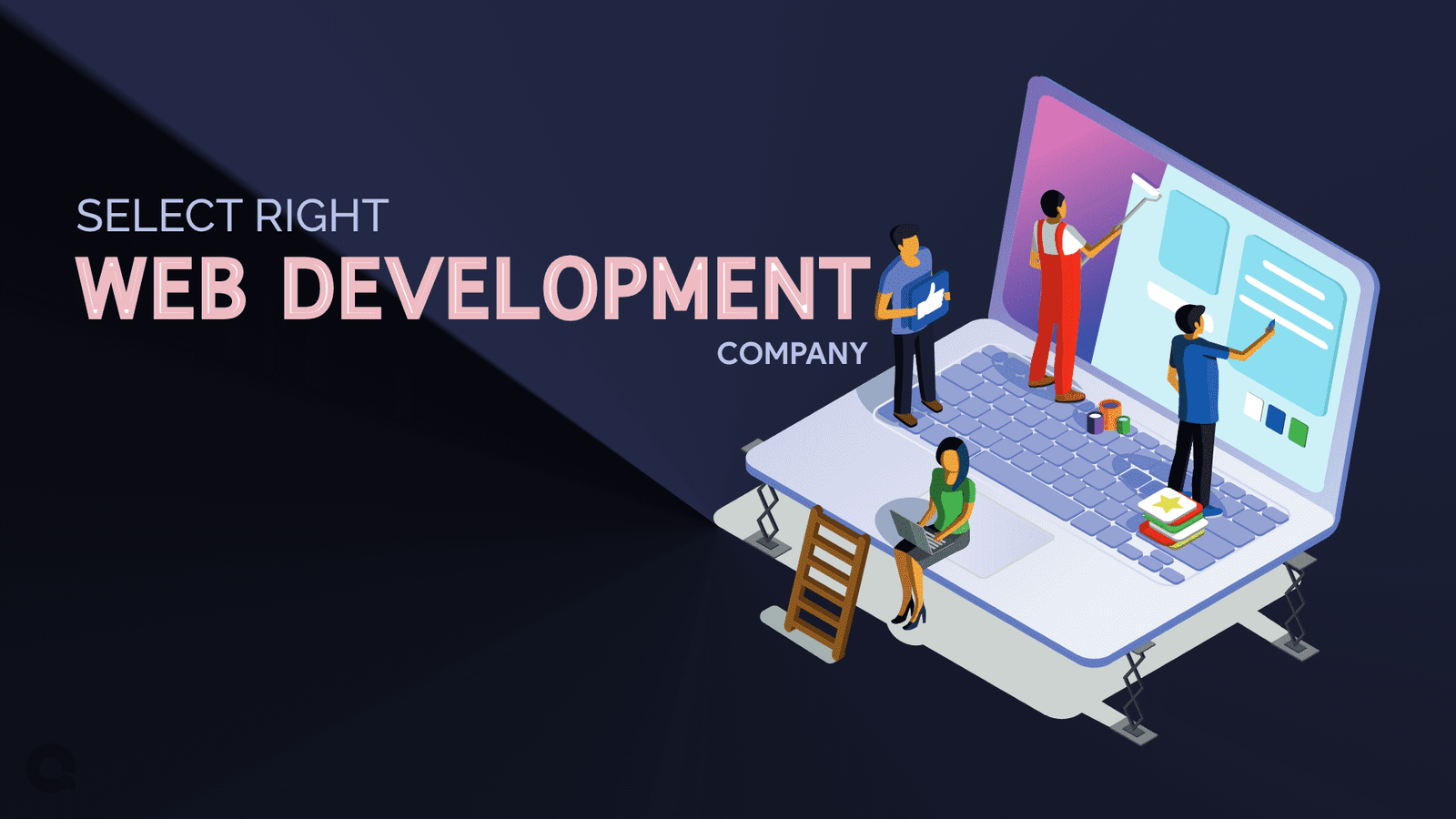 One of the most challenging things for many business owners is developing a new website and driving results. However, selecting the right web development company to enable your business and operations has many important things to consider.
Here we have Many business owners are intelligent enough to know that result-oriented web development services in India are best left to the experts and would favour peace of mind by picking the best web development company.
10 Factors to Remember While Picking the Precise Web Development Company
Here we have come up with ten recommendations to remember while choosing the right web development company offering the best web development services in India.
How well do they grasp your requirements?
Commence your selection by investigating how they approach your business and technology requirements. Get their customer list and precisely check out the web-based solutions they have provided successfully in the past. Their project solutions should be tailored as per every client's business.
Do all their built solutions appear similar? Did they evaluate their client's target audience or arbitrarily craft template-based sites? Did they have innovative designs that replicate their brand image or merely have standard techniques?
A practiced web development company in India verifies your business concepts and delivers web development services that meet your project requirements, brand image, set objectives, and target customer base
Are they experts in your area?
One of the most extensive factors to contemplate is an acquaintance and checking the expertise in the relevant areas. Any unqualified marketing and advertising company might miss-lead your business vision and put you in trouble while dealing with your web development project.
So, check a company's relevant specialization and expertise in web development services in India before hiring to avoid difficulties later.
Their communication and collaboration skills
The communication and collaborative skillsets of a web development company are significant aspects. If there are any breaches in the communication and collaboration procedure, your project can go non-functional.
So, before signing the contract, connect with the service provider and evaluate their company culture with the below questions:
Do they follow the right and precise processes with what you work on?
Will their team be accessible on different communication channels such as phone, Skype, emails and advanced collaborative tools?
Who would be the assigned contact person for your questions, concerns, reviews and feedback?
What would be the reply time for your questions?
Check out their work samples, portfolio and references.
Having a long-term partnership with a web development company is vital and equally a big decision to make for you. So, consider the reviews of those who have already worked with the web development company. The genuine feedback coming from the client who has mutually worked with them earlier offers more work clarity.
So, try to reach out to their clients and discuss their practices with project management, accessibility, deadlines, receptiveness and more. Also, go through the work samples, portfolio, case studies and references they have displayed in their proposal and check their authenticity.
What are their project timelines and pricing?
Many businesses oversee clients' valuable time by dropping short of completing the job within the promised timelines. Avoid hiring such web development companies, even though they are cheaper on their quoted project pricing. Else, you will undoubtedly end up being irritated.
See to it your web development company in India offers you an estimated project timeline. Please make sure the company is responsive, and you don't have to continuously follow up with their teams to get your work done on a timely basis.
They follow the latest trends
Web design and development requires keeping up with the newest technology and modern-day trends. Customers are much more prospective to rely upon a business if their web portals look innovative, up-to-the-minute, and regularly reorganized.
Higher quality design and development companies include what is latest in the websites for their clients. A web designer must be acquainted with responsive design, parallax scrolling, flat design, and fresh development styles.
They must maintain a good balance between what's contemporary and what's demonstrated. A website has to do more than merely look new and attractive; it brings in business opportunities.
They must measure their progress and performance.
The best web development companies do not stop once the web portal is crafted, and it's where stuff starts to take off. However, if your web development company quits there, it is clear that they aren't the precise fit for your business.
Professional web development companies set concrete goals, measure their advancements, and endlessly enhance their work. The minute your site sits still is in the current scenario when you start losing business opportunities, and your rivals convert more business openings.
Website ownership when it is entirely built?
IP ownership is pretty valuable. So, ensure that your web development partner will deliver the exclusive right of your website portal or web application to you when it is built. Also, have NDAs with the web development company and have work transparency with the team who will work for you.
Frequently, many agencies work instantaneously with several clients in a similar domain and industry. There is an unintended opening that the identical code, business or technology concept and the design might be reprocessed for other web portals. The company should preserve your intellectual property and keep it safeguarded.
They know the significance of conversions.
A web development company has to recognize a lot more than merely how to make a beautiful site. A professional development company should comprise a team of specialists to deliver the best web development services and better know how your online traffic will be converted into inquiries.
They should know about precise design layouts, website architecture, explicit usage patterns, rightly placed calls to action and design-based psychology. So, your design and development teams are required to apply proven methodologies to build your website and data sets to boost conversions.
Finally, they should be highly result-oriented
Once your objectives are set and recognized, professional web development companies don't have to be told how to implement a strategy. They will be working sincerely to accomplish the agreed objectives with the best possible approaches to ensure you have a quick ROI and their status nurtured.
If you feel like you have to take care of your web development company at every step and tell them how to do their tasks, then you may require to reset the set expectations. If this doesn't enhance, then they may not be a proper fit for your project.
Moving Forward
Exploring these qualities in web development companies may take more energy and time before choosing the right. However, discovering a proficient and trustworthy service partner will assist you in meeting your business requirements and making you grow ahead.
Get their work portfolios and references to make precise hiring decisions. Deal impartially with them when deciding on the payments and contract.
Once you identify the particular web development company you can rely upon to accomplish your set objectives; your job becomes more straightforward. And you can better concentrate on what you do best.
At QalbIT, we are a leading website design, product development and custom web application development company. Let's get in touch to enable your next project!
FAQs
Frequently asked questions
What should I question about a web development company?
You should ask a web development company about their work in similar technology projects, what their research and requirements collection procedures are like, their pricing and how long one project takes to finish it from scratch to end.
Will my website be entirely custom or a "customised" theme?
The custom sites are pre-built themes that have been tailored for a specific customer. Budget confines may need to leverage such themes. But if you are paying for the customised website, the theme has to be built with every design pixel. And the site has to be hand-coded by a skilled developer.