Agency
QalbIT Solution Receives First Clutch Review
Wed, 22.09.2021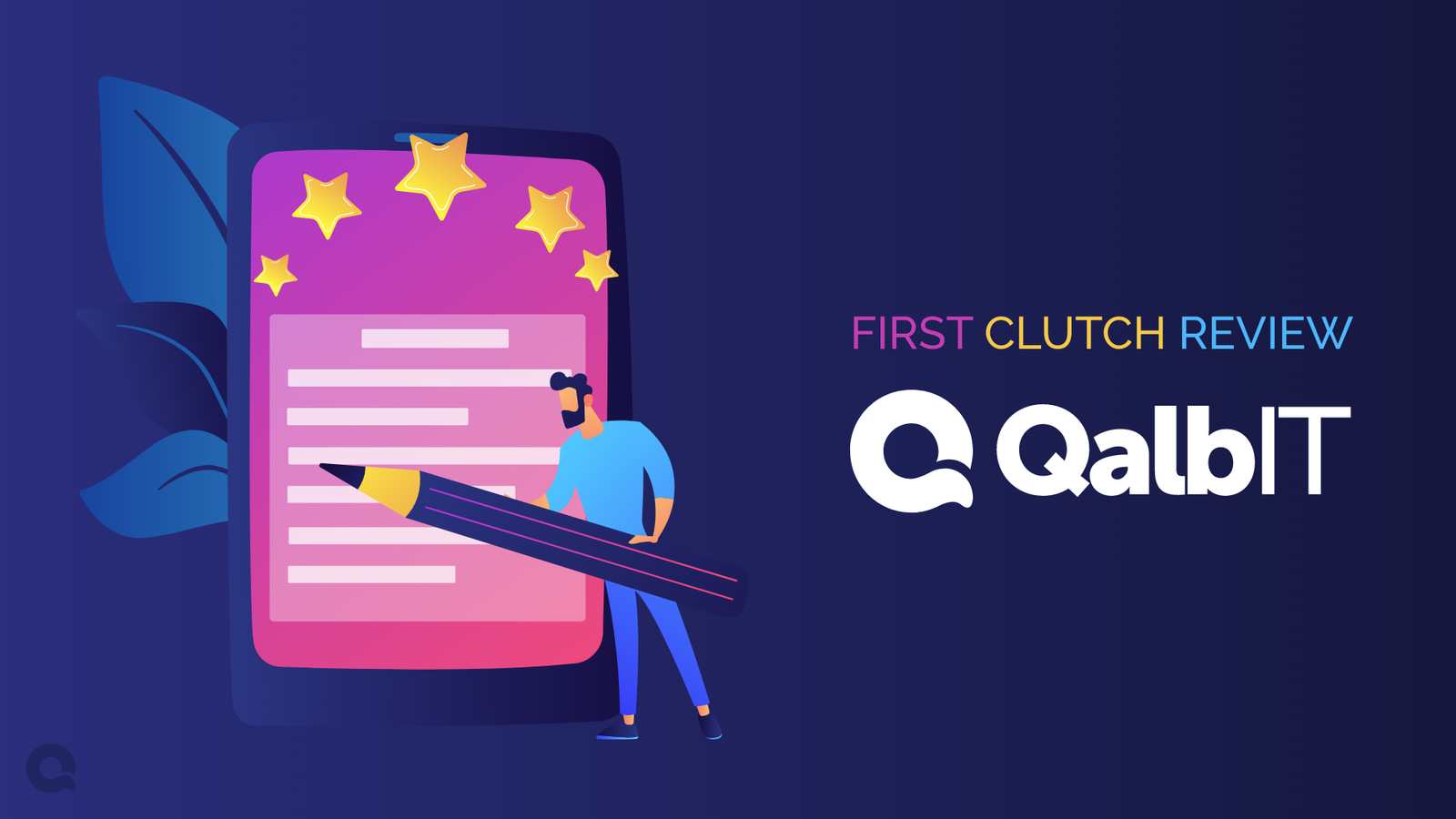 At QalbIT Solution, we help businesses transform their ideas into reality through customer-focused approaches. We're a web development firm that develops websites, Web apps and software solutions, and we also provide staff augmentation to support project development needs. Since 2018, we've been working with businesses big and small across industries such as IT, dental, education, and more. In all our engagements, we are committed to the success and progress of our clients!
To reach a wider global audience, we recently joined Clutch, the leading B2B reviews and rating platform.
Based in the heart of Washington, DC, Clutch aims to help businesses of all sizes identify and connect with the agencies they need to achieve their goals. They cover diverse industries, such as IT, advertising, and marketing. Their team of analysts conducts in-depth interviews with clients about the quality of their engagement with service providers.
That said, we're excited to receive our very first review on Clutch!
The review came from Londonwide Local Medical Committees, a UK-based nonprofit. They were a return client who chose to work with us again due to their positive experience from our previous engagement.
The client asked us to build a web application. We used React, Laravel, and AWS for this project. We assigned three developers to work with the client, and the whole development process lasted for only two weeks. It was a fast turnaround.
The client was pleased with our work, as we delivered on time and within specifications. They praised our flexibility, technical expertise, and efficient project management. They were also impressed with the high quality of our work and our unique approach.
The client then rated us for our work quality, scheduling, cost-effectiveness, likelihood to be referred, and their overall experience with our team. We are proud that for our very first review on Clutch, we received perfect five-star ratings across all metrics!
We're also featured on Top Design Firms as a Most Reviewed Educational App Developer! Top Design Firms is an emerging B2B resource from the team behind Clutch, the B2B market research authority. The platform compiles and organizes providers that offer marketing, design, and development services all around the world. Top Design Firms highlights credible companies so that it is easier for businesses to find them.
We thank Londonwide Local Medical Committees for providing our inaugural Clutch review! We appreciate their thorough and honest comments about our work. Their positive review not only validates our hard work, it also proves our expertise in software development. In addition, they have affirmed our dedication to the success of our clients!
We look forward to receiving more client reviews through Clutch!
Do you have any projects in mind? Contact us today, and let's discuss how we can work together to reach your goals!