Codeigniter
Grow Your Business with Codeigniter Development Services
Tue, 08.02.2022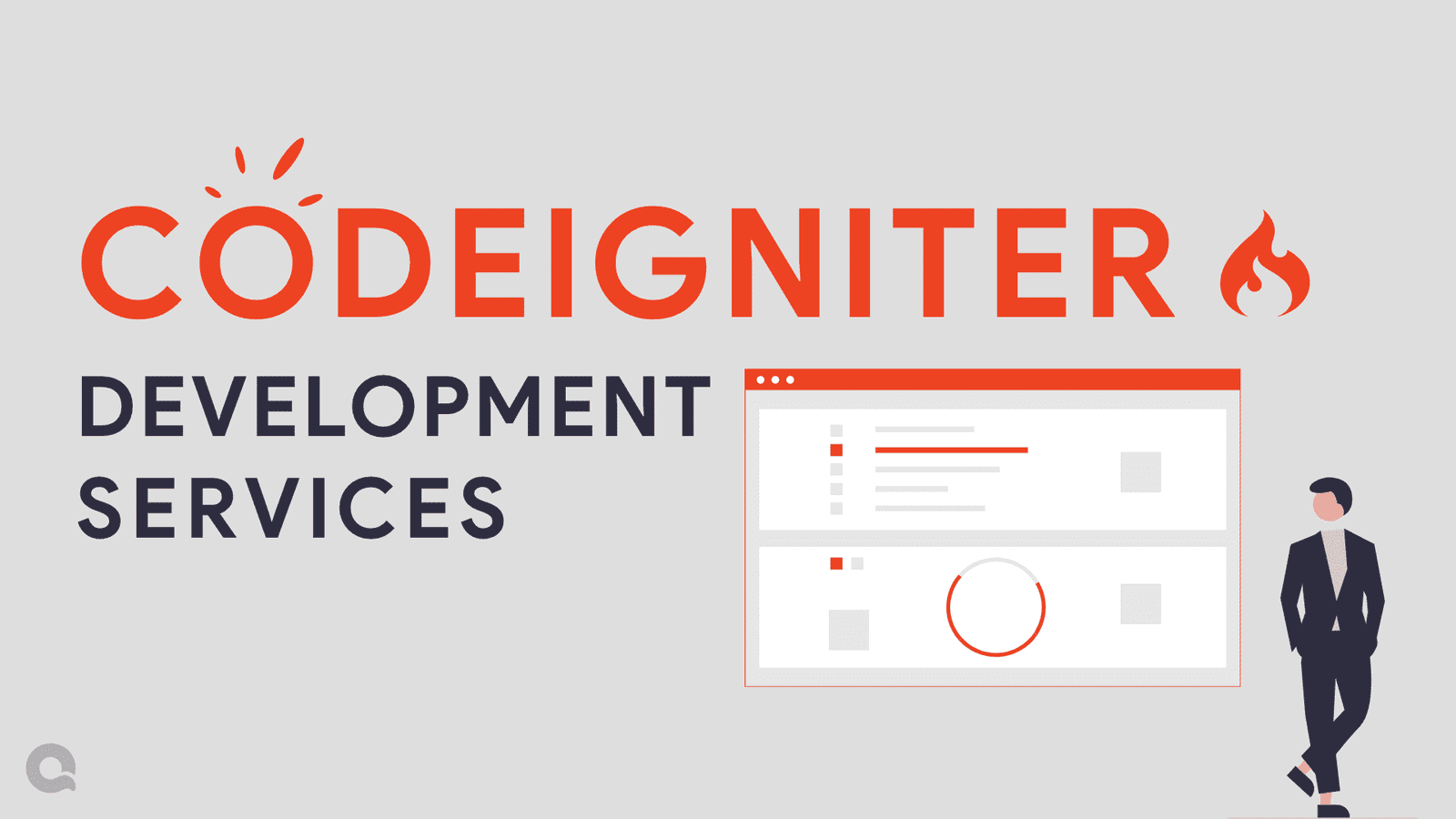 Are you a business or a startup that is looking for an easy, affordable, and scalable way of web development? Then, Codelgniter is a perfect web development framework for your needs. It is a robust, scalable, and rapid web development framework with a simple and elegant toolkit to help you create fully functional web applications.
What is Codelgniter?
Codelgniter is open-source software designed to work with PHP to build dynamic websites and applications. It was released a decade ago and is one of developers' most popular globally and preferable development frameworks.
Why use Codeigniter Web Development Services:
The Codelgniter development services come with a PHP-based framework with small footprints. It is a highly reliable toolkit for developers to create and deliver excellent web development services and solutions.
Benefits of Codeigniter Web Development Services
Apart from being lightweight and dynamic, it is a robust framework to help your business with multifunctional and user-friendly applications. Here are some of the reasons to choose the Codelgniter framework:
Easy to spot and rectify errors: Codelgniter requires you to write only one line of code, making it easy for you to identify and spot any errors in the coding. Hence, it becomes easy to rectify those errors immediately and carry on the development process efficiently and smoothly.
Flexible and easy management: Codelgniter is an MVC (Model View Controller) based development framework that remarkably divides the application into models that can be viewed and controlled effortlessly. This scenario allows you to work flexibly and easily.
Sound security: It has built-in protection against CSRF and XSS attacks. You can choose the intensity of security your application needs to have in it. It offers you an option to transfer your data in a decrypted format.
Community backing and support: As PHP is one of the most popular scripting languages used around the world, it makes the Codelgniter community filled with experts and forums that look into all the problems and gives suggestions to developers who are facing trouble in their projects.
No installation compulsion: Codelgniter gives you the freedom of uploading files to the server and starts working on them without installation. This scenario makes the development process easy and time-saving.
Easily understandable: Codelgniter development is a user-friendly framework that is easy to understand. Everything is set in it; you have to connect the framework with your database.
Large collection of libraries: Codelgniter has a large collection of built-in libraries like calendar, email, zip encoding, validation, uploading, shopping cart, etc., which can be used directly. It has the feature of creating your personalized library. 
Enhance your work speed: It has a faster execution time as compared to other PHP frameworks. Easy to understand and migrate from one database to another and also requires fewer codes to execute a function at great speed making it a cost and time saver.
Simple and easy testing: Codelgniter gives you the option to test your project at every development process, which makes it easy to figure out faults and errors as you don't have to wait for the project to end to test the final solution.
Easy configuration and customization: Codelgniter is easy to configure with systems. Developers can carry out coding, and load libraries and arrays smoothly throughout the development process, and it also provides an easy way to customize files, and edit and create applications as per the requirements.
Codeigniter PHP Web Development Service Includes
Custom Application Development: Codelgniter can be used to create a highly functional custom website according to your business needs and requirements.
Codeigniter Portal Development: It is an advanced framework that helps in creating web portals for B2B and B2C enterprises. It delivers fully functional and responsive web portals that will add value to your business.
E-commerce Web app development: Using Codelgniter, you can develop a feature-rich e-commerce website using the PHP Codeigniter framework with easy navigation, browsing, secure payments, and checkouts.
Migrate and upgrade service: PHP Codelgniter facilitates easy and hassle-free migration between database systems without losing relevant data and risks of security. It enables easy installation of the latest updates and facilitates new upgrades in your existing systems.
Extension and Plugin Development: With Codeigniter, you can build a highly interactive, dynamic, and custom feature-rich website and apps for your business. It improves your web interface, user interaction, and experience.
Moving Forward
Codelgniter is the best PHP framework to deliver custom-specific web applications. Apart from the above-mentioned advantages, it also offers simple documentation, template solutions, server to server hosting, along with being user-friendly and a quick execution service.
At QalbIT, we are the leading product development and top Codelgniter web development company. Let us get in touch to facilitate your upcoming technology projects with Codelgniter development services and follow all the industry benchmarks.
FAQs
Frequently asked questions
What would be the cost of Codeigniter website development?
The cost of developing a website will depend on so many factors like the size of your website, the types of features you require, the complexity involved in the development process, etc. Along with that, the number of skilled developers working on your project will also contribute to the cost of development. And it also depends on the hourly rates of the developers working on your project. The more the hours required to complete your project, the costlier your website development will be.

Will I be able to make changes to my web app after the launch?
Yes, we believe in delivering the custom web apps as required by the clients; therefore, we provide support and maintenance services. We make sure to deliver a highly functional and quality web app to our clients without any bugs or errors, but even after the development process, if a client requests any changes, we will be happy to assist their requirements. Also, we help our clients to keep their apps up to date with regular maintenance and upgrades.

Can I migrate my existing website to Codelgniter?
With our Codelgniter migrations solution services, you can opt to migrate your existing website to Codelgniter. Our team of experts will help you migrate with the most simple and easy methods. Also, Codelgniter offers an easy migration facility without loss of data and compromising security.