Web Application
How is PWA different from Regular Web App?
Mon, 20.07.2020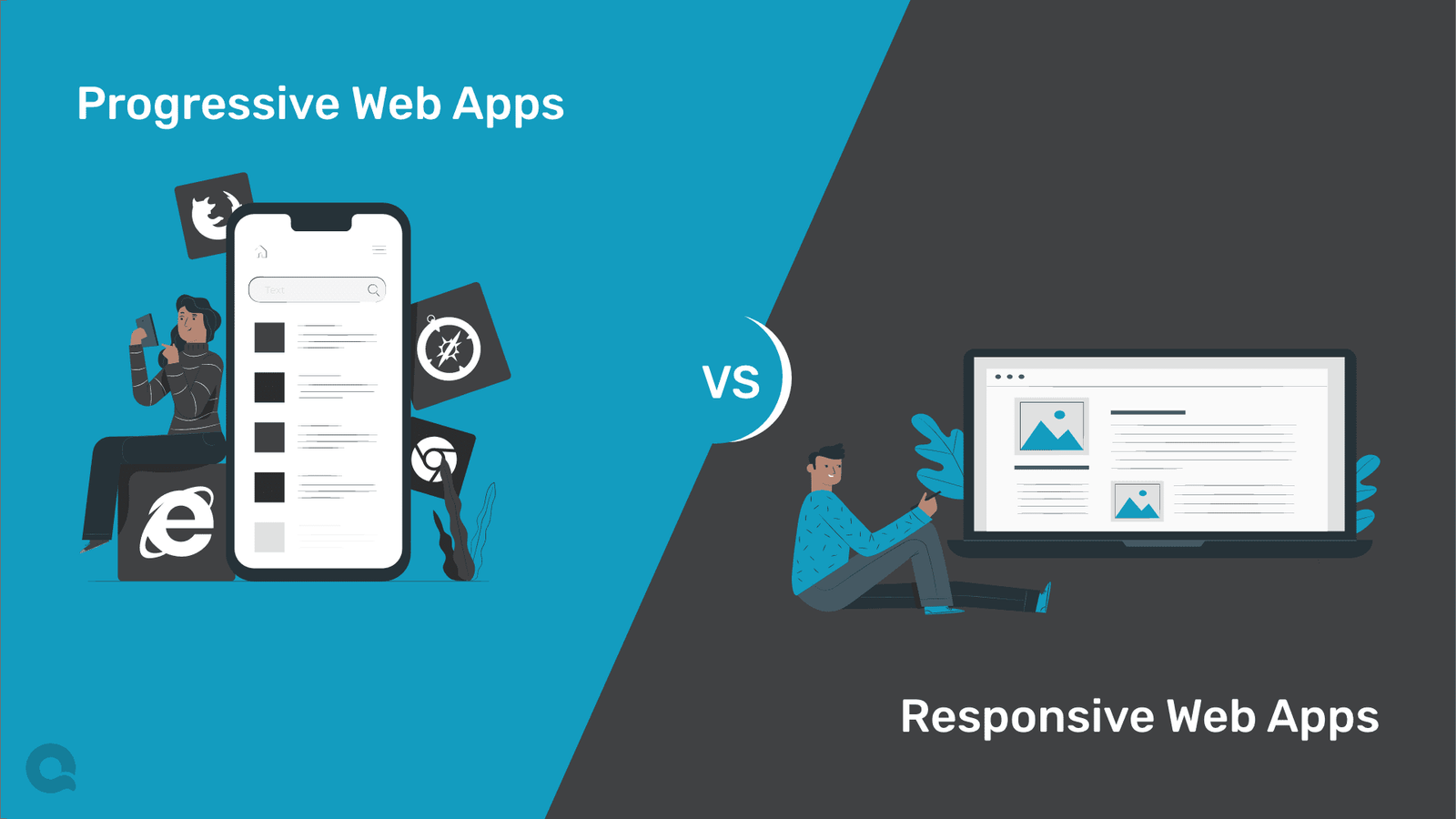 Year after year, it observed that people are spending more time over Mobile Devices to access the Internet. The peers are using mobile, more than Desktop. With opportunities getting better for mobile applications, mobile app development companies are working on creating a mobile presence to allow users to access content on mobile.
With regular mobile usage, it expected that more eCommerce sales would be on mobile by 2021, as estimated by Statista. So, to meet people's demands, the companies are offering an intuitive and accessible interface that makes mobile purchases easy and quick. Today most of the companies are looking for a digital store that can work best of both worlds. Let's dive in, to know all about PWA (Progressive Web Apps).
What is Progressive Web App?
Progressive Web App is a website that offers great look and feels just like a Native Mobile App, and there is no need to download the app from Google App Store or Apple Store. PWA leverage the latest web technologies and provide a fast, reliable, and engaging user experience.
The best Progressive Web Apps example is Twitter. You can log in to your Twitter account via smartphone's browser. PWA is capable of performing real-time notification, offline notification and can perform app like function.
Another example is Gmail, where you have to log in to the Gmail account via your smartphone browser. It would give excellent app experience with allowing to select email, label, and move between folders and much more. Also, you can get new emails to drop into your inbox in real-time. Even Slack is Web App, Trello is a Web app, Google Docs, and many more such PWA applications are offering traditional desktop app tasks with ease.
How do PWA works?
Progressive Web Apps is an approach that is between mobile websites and mobile apps. It built with a modern JavaScript framework designed to work like a native app. Users can add it to their mobile device home screen with an icon. But when you opened it, they look like a website. However, PWA comes with some excellent benefits that we would be discussing it next.
Google's defines PWA's with giving the best web experience with below Advantages of PWA:
Fast: It responds quickly to user interactions with silky smooth animations and without scrolling hard.
Reliable: It will never show the website down even in the uncertain network conditions.
Engaging: Progressive Web app will feel like a native app on the device with immersive user experience.
Why does Google like Progressive Web Apps?
PWA saves time and money since it's developed as native apps need two separate development for Android and iOS. It can access PWA from a web browser and no need to submit your application in the store. Moreover, it uses little space from your phone memory. That means the user can share PWA with its short URL, which consists of ten characters. PWA optimized for search engines using the latest algorithm developed by Google. Also, PWA is likely to appear first in search engines and so is well known among most of the users.
What's the difference between PWA and regular web apps?
The regular Web app is an ordinary app that can be opened on all mobile devices with an end goal to fit according to the gadget screen. It offers different local gadget screen that works through a program the client is using. Looking at the differences between Regular Apps and Progressive web app, let's understand how Progressive Web Apps are better than Regular Web Apps.
Native Experience
PWA runs HTML, CSS, and JavaScript like Regular Web Application. It helps clients to give a great experience similar to a mobile app. Mainly it uses native features and offers seamless and integrated user experience. It's quite severe for all to find the exact difference between PWA vs. Regular Native Application.
Faster Services
PWA serves the user with text style sheets, images, and other web content before the page loads completely. This waiting time for the end-users will helps brands to improve user engagement, and the retention rate will add real value to your business.
Easy to Access
PWA won't demand longer download time and make memory space available for installing the application. As PWA can share with a link, the number of installation steps cut down. It assembles easily accessible to the users by helping them to improve the chance of interaction.
Engaging Approach
PWA can employ push notification, and their interaction doesn't depend on the user browser, but eventually, it improves the services and offer to notify users. Cutting down to this, PWA let you maintain user engagement and retention rate with ease.
Low Development Cost
As PWA is installed directly on the user's device, just like Native apps, it does not demand space on the App store. In the end, make it cost-effective than native mobile application as a native app offer the same set of functionalities.
With the above pointers, it's clear that PWA is quite better than the Regular Web app. What's next after it's decided that investment done in PWA is a better version of the web app. Talking about famous brands such as Instagram, Starbucks, Trivago developed with PWA have increased its ROI with a 20% reduction in bounce rate with PWA.
Progressive Web Apps vs. Responsive Web apps
It observed that a responsive website is a big reason why mobile become popular. They have offered various companies to provide better experience without development costs. But with a responsive website, there's one disadvantage that it does not offer offline support, push notification, and other few native features which user is expecting over their phones. The best solution with this is that companies are converting their responsive website into fully functioning PWA.
Native features that use for building your application for placement on a user's mobile devices sync with other device apps are listed below:
Camera
GPS
Compass
Alarm
Calendar
Accelerometer
Geofencing
SMS and Push Notifications
Communication and Mobile payments
Ending lines
The battle between Progressive Web Apps vs. Responsive web app vs. native web apps will go on and on. We can't declare one winner. Every technology will have their respective pros and cons; the company should choose the platform and technology based on their requirement. But here, my ending thoughts would be Progressive web apps are different than regular web apps due to its borrowed native apps. We are the best Progressive Web App Development Company that is suitable for you to develop a web app. Hire PWA developers from us to build great web products to grow your business quickly.