Web Application
Significant WordPress Web Development Trends to Explore in 2022
Mon, 24.01.2022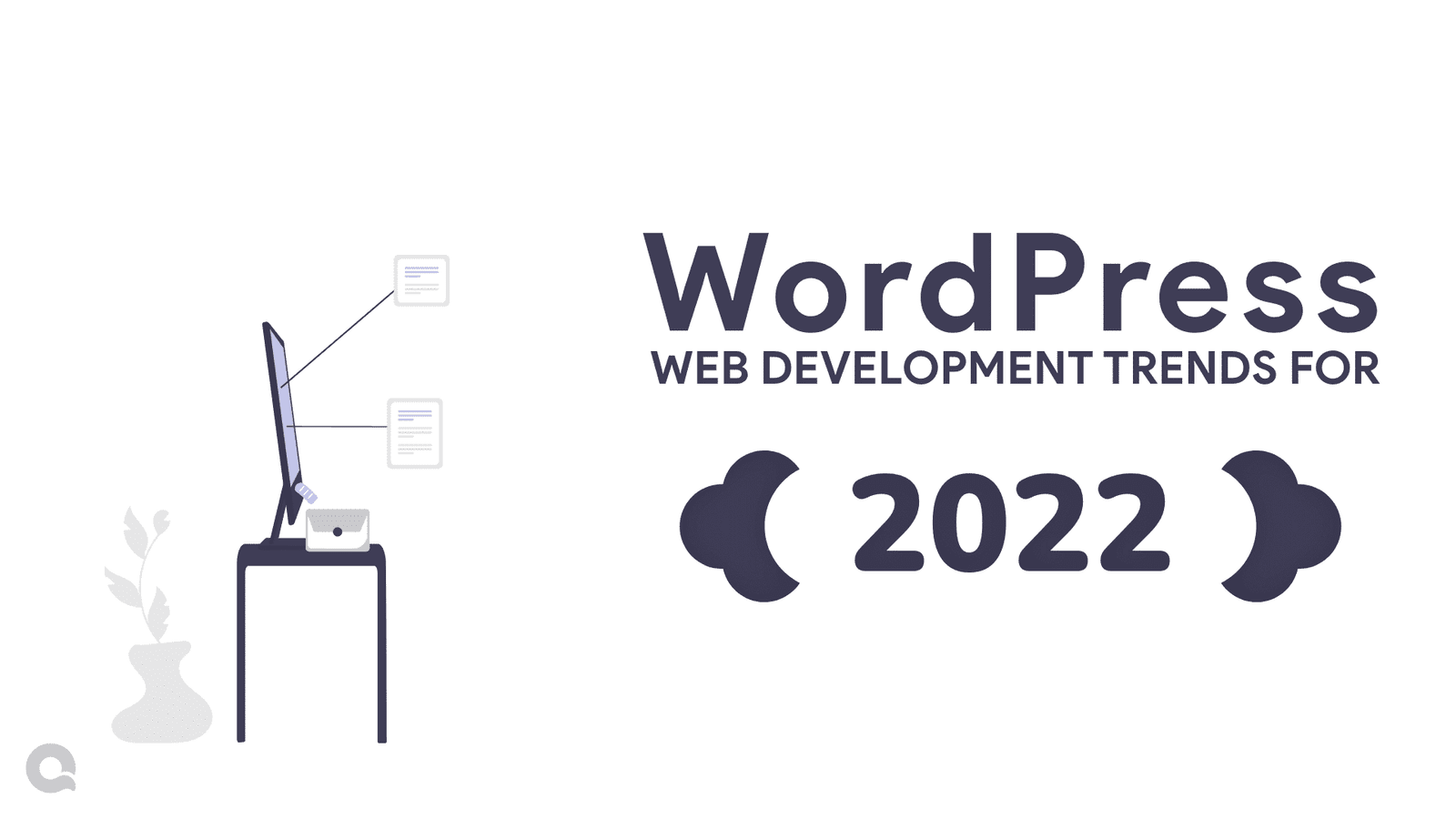 The Internet is a dynamic platform that offers several growth opportunities for businesses from all sectors. However, to stay ahead in the competition, one must keep a close eye on the changing trends and have a proactive approach.
When you decide to venture into an online business, the first thing that you need is content since that is the only way to communicate your offering to the target audience.
There are various common platforms like apps, websites, and social media. WordPress website development is the most mature CMS platform. It has transformed according to the changing market trends and hence continues to be the most preferred medium. 
According to a research report, 34 percent of web portals are powered by WordPress, making it the leader in this domain. Therefore, if you plan to expand your current business, you cannot ignore this highly effective platform.
Why is WordPress the Leader?
WordPress flourishingly came into existence in the year 2003, and then, it has been facilitating brands to grow and reach out to target audiences in an efficient way. It is a smart choice since the platform allows you to rebuild and redesign your website according to your changing needs, goals and market trends.
Because of its multiple benefits and varied applications, this platform is preferred by the world's leading brands as their content management system. Below are some of the WordPress trends expected to drive the online market in 2022. Knowing them now will help you plan your strategies and goals in advance and ensure business growth.
Artificial Intelligence and Virtual Reality Applications
AI and VR are all set to transform the web world since they render a well-designed appeal to the products and offerings. You can use some fantastic features to make your website fascinating. WordPress web development focuses on enhancing efficiency with the least human involvement. This feature, thus, will help in reducing backend costs.
Intelligent features like voice search have gained popularity in the last few years. It would be best to consider adding this trending feature to your web design. A customer can use voice-controlled digital assistance for searching a particular product or service in a few seconds. This scenario is also a way of strengthening the SEO of your business website. Redesign your current website using the best WordPress web development services since they understand the importance of improvement and customization.
Advancement in Drag and Drop Features
The year 2022 will see demanding customers who would choose a company based on the functional appeal of the offering. Hence, the drag and drop page builder is a trend you should consider and build a website that would offer value to end-users.
The best part of using drag and drop is that you do not need intricate technological knowledge. You do not need to write codes or commands. Hence, you can quickly add or manipulate the features for better usage. Below are the significant steps involved in the process:
Choose a theme or layout using the WordPress website development platform
Drag elements to a particular page according to your desired website design
Check the look and test it to ensure that the end-user gets a worthy offering
Use WordPress plugins for additional features that will appeal to the user
Enablement of eCommerce-based Enterprises
An increasing number of e-Commerce businesses will consider WordPress website development services in 2022. WordPress has been and will continue to remain a powerful platform for website designing. With an array of extensions and plugins, it serves as a complete solution for all business sizes, irrespective of the industry.
The current pandemic situation has led to an increase in businesses moving online. Retailers, manufacturers, individuals are all considering promoting their offerings online as a survival approach. This scenario means that there will be an increase in competition, and hence, your website should be striking enough. Using apt WordPress web development services, you can benefit. Therefore, prepare for 2022 and use the trends in your favour.
Geo-location and history would lead to Customizing Content.
When you go online, you expand your business across the globe. Your target audience increases many folds, and hence, you should be aware of customized content. Tracking customer search history and behaviour and locating them will be one of the vital WordPress trends that will eventually lead to customizing content and offering accordingly.
This scenario is a great success key since it will ensure that you build up a strong brand image and a higher percentage of recurring customers.
Chatbots – Make them Work
Chatbots are a fantastic tool to keep your customer engaged, answer their queries and suggest products or services according to their needs. These instill confidence and satisfaction in the customer and, therefore, will continue to trend in 2022.
Large enterprises are using chatbots through efficient platforms, and hence, you should also consider them when you begin with WordPress web development. You can develop a customized, efficient chatbot system using a few advanced features, which makes it easy and economical.
Offer Infinite Scrolling and Lazy Loading
End-users do not prefer navigating through heavy and slow loading websites. This scenario could be due to complicated graphical elements or plugins.
Lazy loading will be a popular trend in 2022 since they augment the browsing experience. Your website will load only relevant content. The leading companies are already making the best use of this feature, and its use is supposed to be amplified in future as well. So, if your website also has slow loading issues, you should start working on this feature.
Key Takeaways
Conclusively, the WordPress web development services allow you to innovate and transform according to the trends. You are ought to build a strong brand and gain business if you start working on these trends today. So, set your goals high and use the internet as a driving force with these 2022 trends.
FAQs
Frequently asked questions
What are WordPress development services?
WordPress web development services offer innovatively developed and designed websites that appeal to your target audience. WordPress is a powerful platform for managing content and websites.
There are several features and plugins that make your business website appealing and valuable to the end-user, enhancing business growth to new levels.
Is WordPress used for web development?
Yes, WordPress is one of the most preferred platforms for web development worldwide. It is open-source which is used for content management. It uses MySQL and is written in PHP.
With changing online trends, one can now also use it for building an influential blogging and eCommerce website. Since an increasing number of companies are turning to an online platform, it becomes necessary to use WordPress effectively to stay ahead in the competition.
Is WordPress still relevant in 2022?
WordPress has a strong base because it is a free, user-friendly platform. You can use plugins and modify themes to introduce additional features to your website. Hence, it will always stay the ideal source for website development.
WordPress enjoys a vast client base, including the market leaders across the globe. Thus, it is relevant and will continue to rule in future.