Business
Steps to Build a Successful Website Redesign strategy in 2021
Wed, 03.02.2021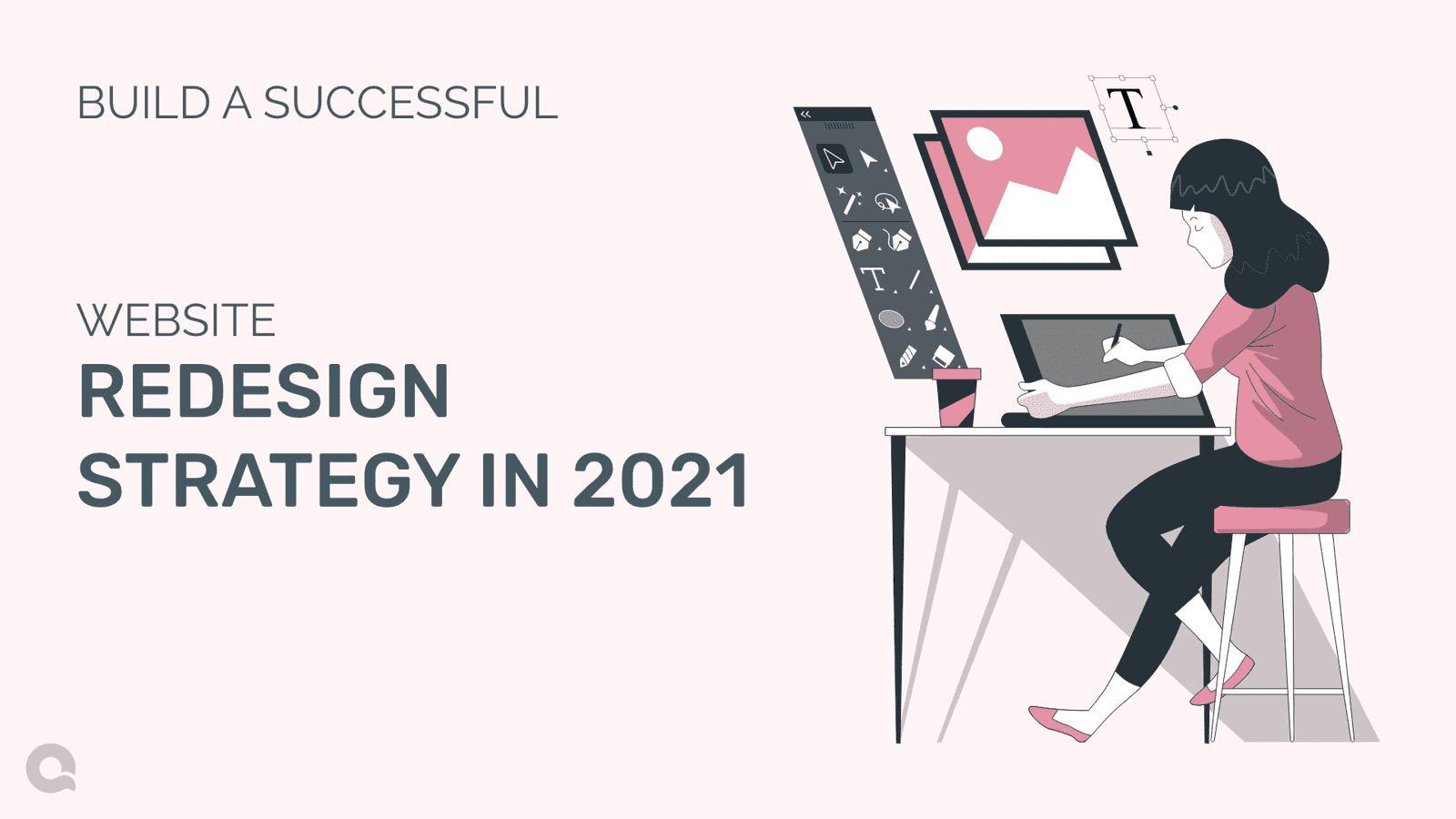 Deciding on building a website redesign strategy can bring life to your brand/business. A brand or business highly requires this strategy to thrive constantly in this competitive era and appealing web marketing industry. A redesign project can either provide immense success or a complete failure. It relies on the methods you execute and procedures you follow with the support of a website development company.
You must have a vision for creating a redesign strategy. If you are better at creating your vision from scratch, the strategy will get immense success and the whole procedure will be seamless also.
Below are Successful Website Redesign strategies for 2021
1. Analyse Your Present Online Performance Metrics
Regarding the planning on redesigning your site, you should first measure the present functionality metrics of the site. Get a deep study with the related queries depending on the parameters for starting the project properly.
It is important to check whether your website is receiving the desired traffic. If not, find out the reason and recognize the pages which can bring the maximum traffic.
Start by analyzing in related areas –
A total number of visitors, and visits. Google Analytics for this evaluation can opt.
Realistic targets vs. Bounce rate
Fresh content for your new site
Number of inbound linking domains
Total number of indexed pages
The audience and their monthly average time on your website
Top keywords study (in terms of lead production, traffic, and rank)
Total number of pages that drive traffic
Total number of sales produced every month
A total number of form submissions or new leads every month.
2. Set Your New Website Redesign Objectives
Always determine what your new website redesign goals are, and how you can accomplish them. Understanding exactly what you need will provide you a clear idea of the whole website redesign method.
The concept will make sure that you communicate properly with your favorite website design. Consider these following data-driven goals into account for redesigning your website:
Design
Performance
Boosting present SEO rankings for essential keywords
Tools and technology
An increasing number of visitors or visits
The increasing whole amount of sales produced
Reducing bounce rate
Promotion tactics
Enhancing domain authority
Increasing time on the website
An increasing number of new form submissions or leads
3. Describe All Sections of Your Target Audience
Divide your target audience first. This will result in effective utilization of your investment in the campaign and relative outcomes.
Many people visit your websites like job seekers, present clients, promising clients, competitors, internship students, media, vendors, employees, and industry people who read the blogs for know-how and for staying updated.
You have to target the most desired audience like current clients, promising clients, and blog readers so you can make the required changes in your website design accordingly. You must focus on the marketing campaigns which will bring in the maximum leads for your website. Presently, search engine marketing, email marketing, and social media marketing are the strongest online marketing methods.
4. Focus on your High-Performing and Valuable Assets
While redesigning your website finally, always keep a stock of your best-performing and precious assets. You can keep an inventory of the following assets for your new site with some smarter tactics:
Most trafficked pages
Most viewed or shared content
Several inbound links to separate pages
High-performing keywords ranking for related pages
You are recommended to hire a web designer who is an SEO expert and can save a lot of time along with your present online value.
5. Evaluate Your Competitors' Websites to be updated
Study what your competitors are doing for achieving a better ranking on search engines. You can know how they are getting more leads than you. It is important to keep a track of what all competitors are doing, therefore you are recommended to ensure not to copy what they are doing in your own business.
The smart strategy will make better marketing tactics and unique website design. Simple enhancements will offer the best user experience to your clients and thus to your website. Once you conduct the analysis, use the analysis report for coming up with a new plan and a list of things that you are going to do at several phases of the website redesign procedure.
6. Connect Your Brand with a Website Customization
Your site must reflect your brand and the targets which you want to accomplish. Before you start designing your new site design and its content, be clear enough about your preferred branding, messaging, and your robust value proposition for its consistency across the whole site.
While making a smart website redesign method, color font and images must be used for promoting and boosting your brand recognition. A stable brand will make it simple, impressive for your promising clients and audience to identify your business and discriminate it from the remaining.
To define branding and messaging, you must follow these 3 steps:
Concentrate on the USPs of your brand/business
Consider the requirements of your clients
Inventory of your expertise and specialities
7. Decide Your Buyers' Character
While planning on a website redesign strategy, you must understand your buyers' nature and requirements. This will help you in being aware of the particular features and the content which you should include in the website. Before you continue, you must always figure out those promising clients who will regularly visit the website that is coming from various backgrounds, continents, and countries.
Develop your site with simple navigation which will solve the query of all kinds of individuals with several languages. Always consider more about trust and brand loyalty.
8. Optimize All Your Website Pages
You should always make an online presence to boost the rest metrics of your site. If no one is visiting your site, you cannot increase new leads or generate sales.
9. Launch Your Website with a Detailed Quality Analysis
This is the ultimate and most important step. Therefore, before launching your newly designed site, go for a detailed quality analysis that contains different steps:
Check whether all website URLs are working accurately.
Find whether all preferred concepts are rightly executed or not.
Check whether all pages are working in a proper sequence.
Know if your site is functioning accurately on every device.
Check whether Google analytics is integrated into every page for a better evaluation of your website functionality.
Figure out if all internal linking links have error-free links.
Takeaways
The steps will help you create a successful website redesign strategy. Once you are done with the strategy phase, you can prepare a perfect website redesign. You are thus prepared for planning, designing, developing, optimizing, evaluating, and launching your newly designed website.
FAQs
Frequently asked questions
What is meant by site redesign?
A website redesign is an interaction of patching up your site, which incorporates refreshing content, reviving designs, and further developing routes for better changes and site execution.
What is the strategy for a website redesign?
A strategical technique determines the accepted procedures that are to be utilised in need and the ones that are to be kept away from to understand the goals of the overhaul exertion. Every methodology comprises a reasonable arrangement of best practices and addresses one of a kind methods going in regards to process update.
How to make a site more alluring?
Keep your landing page moderate and liberated from the mess. Plan the visual order. Make it simple to deal around with site content. Guarantee that the site is not difficult to explore. Remain versatile.
What does it cost to consider for a website redesign?
Redesigning a website can cost as low as $1000 to as high as $100,000. The expense of a project does rely upon a few variables, from the size to the usefulness of your site, website architecture organisation, UI/UX, assets, and cut off time, that affects the cost.
What amount of time does it require to go for a website redesign?
Website redesign can take from a week to even a year to finish while taking pauses along the way in between stages to implement mentioned changes and remove little defects. One need to execute all the necessary suggestions such that site visitors do not carry the wrong brand image of clients in their mind.