Mobile App
What are the advantages of PWA?
Fri, 07.08.2020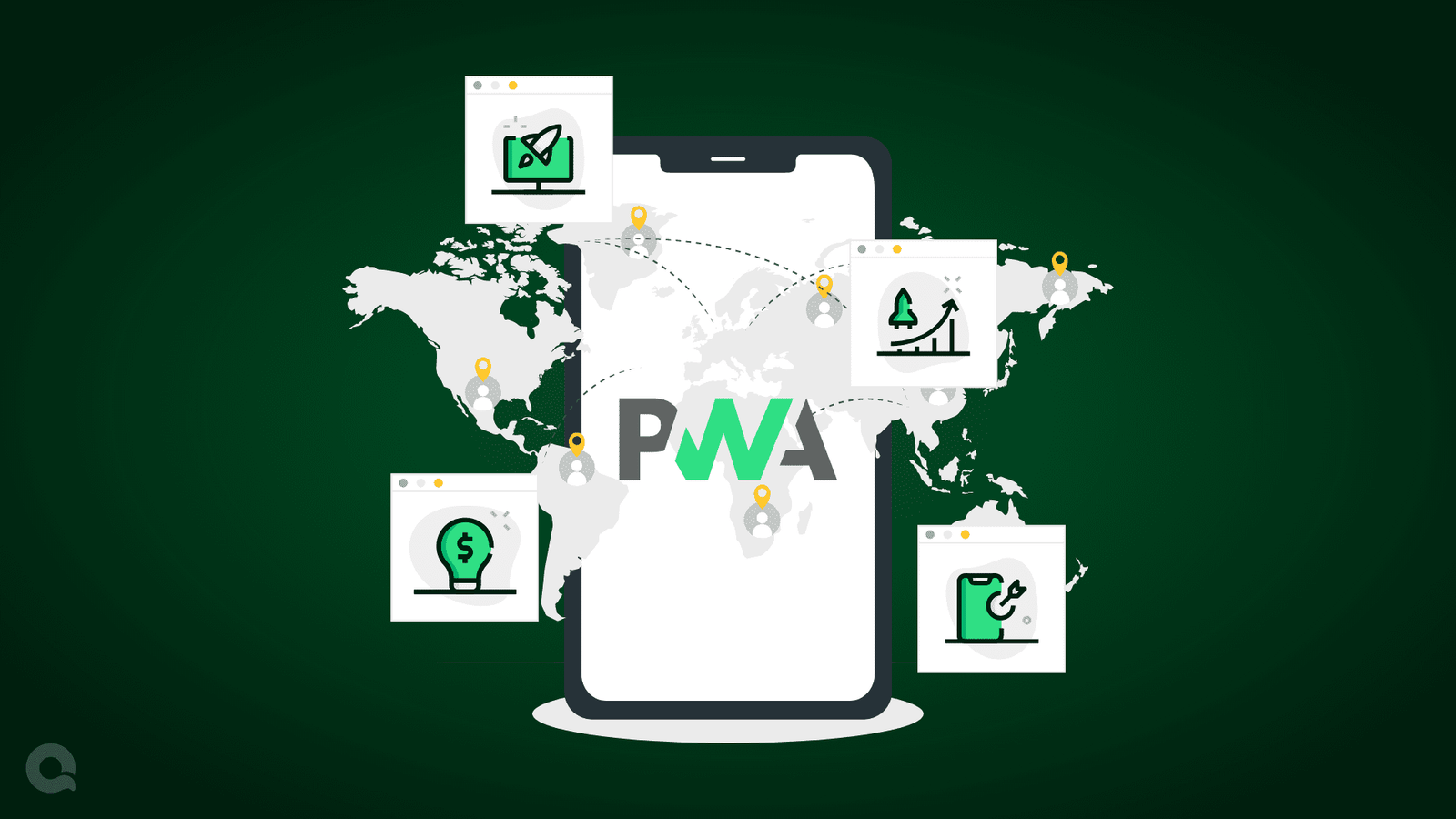 The evolution of Progressive web apps
Even though progressive web apps have been in-and-around the industry for quite a while, many companies have started leveraging it completely in the recent days. Bring together the mobile software and website capabilities, you can get the most immersive UI as well as increase conversion rate and user engagement. What's more? Let's examine the pros and cons of progressive web apps in detail.
What do you mean by PWA?
As per Wikipedia's definition, PWA development solutions are defined as the web applications in the form of regular websites or web pages. They have the ability to appear like any traditional apps or native mobile apps. There is research stating that over 68% of mobile traffic increase, 78% average increase in the session, 137% increase in engagement, and 133.67% page views increase contributes to PWA.
How do PWA development solutions contribute to business efficiency? Let's take a thorough look at it. Right from startups, businesses to market leaders, everybody can benefit directly from its efficiency.
Lower cost of development
PWAs would not require various device versions. We can note that a single progressive app would meet every requirement as per its operations. Hence it has the ability to reduce the developer's efforts. Owing to this, the development cost would also further decrease.


App-like feel and look
Every mobile user would love to use browsers as apps in comparison to browsers. The reason would be user-friendly, offline availability with a highly attractive interface. The objective of progressive web apps is to combine the look and feel of any mobile apps and to increase the web performance. Their design and settings would look like any native mobile software. With no regards to technologies, every tool and framework used to develop PWAs would provide the same UX similar to native mobile apps. It is also known to be more superior in comparison to websites.

They do have everything such as speed, website capabilities and responsiveness with automated data and database access. Owing to this, search engines would index them. This is why systems like Bing or Google would be able to find more PWA pages. In comparison to mobile software, you can keep your internal data for your own use. You can find these app pages on the internet. This would have a favorable impact on your page views.


Faster installation
PWAs would not require any complex process with regards to installation. It can go on to improve your user experience in a significant manner. Every user can download their favorite app in a quick and direct way to all their devices. Hence they do not require to visit Google Play or App store. This would streamline every procedure, going on to reduce user abandonment in the best way. After every user has downloaded their app, they have the ability to access it through a desktop icon. Since the software would not require device installation, any user can access the PWA through a separate URL. This can contribute directly to a higher shareability rate. Some browsers would be able to offer call-to-action oriented teasers prompting various users to download every app while visiting different websites. This functionality would be in-built into different browsers. This can let the app enhance their overall reliability and credibility.


High-end Performance
PWAs can serve alternate content such as images, text and cache in an efficient manner. This would allow them to operate similar to websites and improve the overall running speed. Combined with quicker operations, performance factors also add to the conversion rates and user experience. Every retailer and content provider should look forward to adopt this kind of software since it paves way for better user experience in comparison to mobile apps by increasing customer loyalty and improving the overall retention.


Platform Agnostic In nature
Unlike any regular app, PWA would work everywhere. It would never fall under the category of the most demanding platform in terms of operating system. Any app can satisfy the customer needs and requirements. It can provide an extremely uniform user experience. This kind of app would also support cross-support apps. This can allow every user to switch between all their devices. This can happen when they receive continuous experience. Any user can access the app with the same data and settings on any other device. This can contribute significantly to business automation. This would allow any company relying on PWAs would know that the software which the employees rely upon would perform well without any concern on the app or platform. We can also notice that PWAs are highly responsive to different form factors since they can adapt to different screen sizes.


No issues with updating
PWAs would have specific functionality which would allow everyone to update in an automatic manner. This would happen without any need to notify their users. You also need not bother anyone with permission requests. All these apps would update themselves every time the user would visit them. This can allow any user to eliminate the requirement to download different batch changes as well as install them. PWAs wouldn't require any user notification. There would not be any need to deal with permission requests. All these apps can go on and update themselves. There would be no need for any permission requests. There would be no need for downloading any kind of batch changes and installing them. You can get a renewed look without any human participation.

A few progressive web app providers would prefer sending push notifications to every user. This would inform regarding any new update. Every app developer would have complete control over the content and information for which every user has direct access.


High-end offline operation
PWA offers everyone the ability to operate offline. This can also go on with compromised networks while you need perfect internet connection. Every user would be able to access the information without any internet connection. Every retailer has this capability where the user can stop abandoning any catalogs. In return, this would ensure customer retention in the long run.


No App distribution services
On a usual note, any app distribution services like Google Play, App Store or Microsoft store would set high-end requirements to your software. This would be a part of all the databases. When you want to meet all their requirements, it might turn out to be time consuming in return. In a few cases, services would remove any kind of applications from different databases with no notice when the company does not meet any requirements. Hence PWA would allow anyone to avoid reconciliation procedures.


PWAs are highly secured
PWAs would be relying directly on HTTPs when you want to ensure data security. This can minimize the overall security issues. This protocol would preclude snooping as well as content tampering. Every app would leverage web bluetooth technology with security capabilities.


PWAs are quite cheap in comparison to other apps
With PWA, you just need to produce your content only once. You need not produce it separately for Android, iOS and website. PWA do not need any updation. All this makes PWA extremely feasible for every developer.


PWAs can contribute towards SEO
The PWA content would be included in your search results. Hence it offers remarkable contribution to Search Engine Optimization. This is very much possible with Google tools to test and know how PWA would score with the search engine results. What's more? You can go about ranking on the first page of Google with quality content and information.


PWAs holds lower level of usage threshold
Every native app has found it extremely difficult to adopt to user expectations. The biggest PWA advantage is the allowance of less usage threshold. You need not download any new app with PWA. Also, your target group would be able to test your PWA app with no obligations. With the offline usage allowance, this is the right solution for any MVP to validate the business model. This also consumes very less memory in comparison to any other platform.


Build the best Progressive Web Apps
When you include the most versatile combination of the native mobile software with web apps, PWAs have played a great role in improving the user experience. Along with amplifying the retention rates, you can increase your customer satisfaction and loyalty. With high-end security options, you can allow enhanced security with lower development costs. This is the reason why market players such as AliExpress, Twitter and Forbes are using it. They have benefitted extremely from the power of Progressive Web Apps.
Would you like to be the next in the list? Why not! We would be delighted to help you out in the right way!
Are you looking for the best PWA solution? QalbIT can offer them indefinitely. We have worked with top industry players. Contact us if you need more support from our side on PWA solutions.
Feel free to reach out to us if you think we are the right PWA Development company for you and get the estimation for your project from our experts.